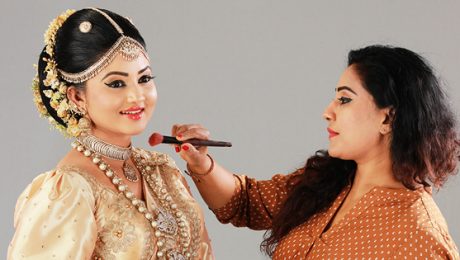 Now you can get registered for the new batch. Course duration is 3 months.
Course fee – Rs. 30000/-
You can pay in installments
Entrance Fee – Rs. 5000/-
This course will cover Makeup, Hair Curling and Ironing, The correct way of Hair Backcomb, 15 Hair Styles, Wedding Veil creation, Saree & Osari designs, Advice on selecting Flower Bouquets (Natural/Artificial), Advice on selecting correct dresses for Bridesmaids & Flower Girls & Bridal Dressing for Kandyan, Indian & Western brides.
Please call our hotline numbers for more details. Tel: 011 2076300, 0115743766.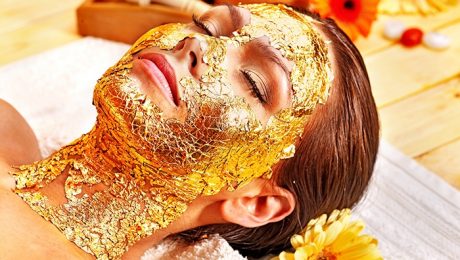 Now we are conducting one day workshop in,
Makeup – (Normal, Beauty & Bridal Makeup)
Hair Style – (Bridal & Latest Hair Styles)
Hair Cut – (Latest Hair Cut Styles)
Facial – (Cleanup, Normal Facial & Gold)
End of the workshop, you can obtain a valuable certificate from Nayana Kumari.
For more information please call on our hotline – Tel: 011 2076300, 0115743766
Entry fee is Rs. 3,500 / –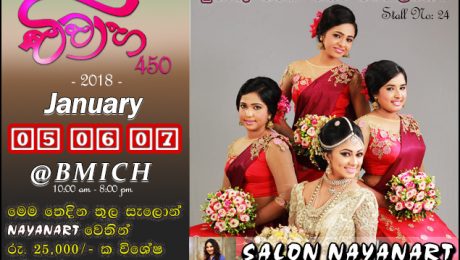 Make your dream wedding a reality through salon nayanart. Nayana Kumari from "Vivaha 450, 2018" at the Duruthu Maha Mangala Exhibition, win special discounts of Rs.25,000 with valuable advice on your wedding.
When you come to our stall you can stay connected with Nayana Kumari in this three days and get all the advice you need.
Led by Salon nayanart Academy,
Special discounts for Mekeup, Hair Style, Hair Cut and Facial one-day workshops. Special discounts on registration for 3 months complete bridal dressing and cosmetic course.
On the 5th, 6th and 7th of January at the BMICH from 10:00 am to 8:00 pm.