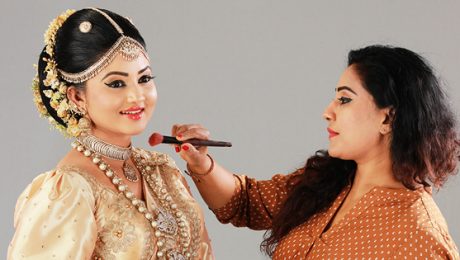 Now you can get registered for the new batch. Course duration is 3 months.
Course fee – Rs. 30000/-
You can pay in installments
Entrance Fee – Rs. 5000/-
This course will cover Makeup, Hair Curling and Ironing, The correct way of Hair Backcomb, 15 Hair Styles, Wedding Veil creation, Saree & Osari designs, Advice on selecting Flower Bouquets (Natural/Artificial), Advice on selecting correct dresses for Bridesmaids & Flower Girls & Bridal Dressing for Kandyan, Indian & Western brides.
Please call our hotline numbers for more details. Tel: 011 2076300, 0115743766.